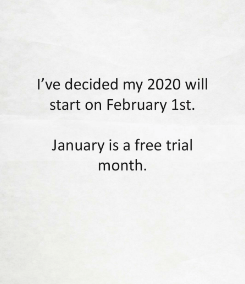 Without stating the obvious and I think that I can speak for a lot of people when I say that I am heaving a welcome sigh of relief with the impending departure of January. For me it has been as much fun as a garlic banana, dog throw up and E. coli.
I cannot even begin to think of any redeeming events that might lighten the tone. And I do pride myself on my optimism. Ok, I do have one, the snow. Last weekend the snow was beautiful and a welcome release from the drudgery.
Besides the usual January blues which occur post-Christmas. We had Covid and a third lock down, mingled with Baltic weather. But I suppose upon reflection at least we weren't hit by a giant meteor or attacked and eaten by Godzilla. You see, I am trying to be positive.
What I cannot wait for is the first snowdrop and the first daffodil in February.     Just two of my favorite things. Oh, and the evenings are getting longer. The lock down has us all nesting at home but there is a vaccine to offer us hope.    And Trump is out, Biden is in, that has to count for a lot.  To know that we have someone sane running the USA makes me sleep better at night. So, I bid you all a lovely last day of January.
That's all for now
Stay fab
Adele