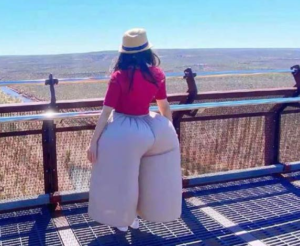 This picture reminds me of a swimsuit I wore in a place called 'the gym 'that we mortals once attended. The caption to go with this picture is 'Never trust a fart' which I think is quite grin worthy.
I love to swim and afterwards I thoroughly enjoyed relaxing in the steam room and swiftly followed by the fantastic horizontal Jacuzzi. My swimsuit was designed to suck in the bulge, i.e. tummy control and had two layers.
There I was laying back luxuriating in the feeling of having swum many lengths when I opened my eyes to see that my swimsuit was blowing up in front of me and resembled something from the movie 'Alien'.
The second layer had absorbed all the air from the bubbles in the Jacuzzi and had decided to inflate itself. I tried to surreptitiously pat it down but was not having any luck.  Every time I did it just blew up again.
I looked around to see if anyone was watching. And it appeared that they weren't.  I thought that I would give it another go.  As I was patting it down some of the fabric got caught in one of the jets.  So now I was wrestling with not only an inflatable swimsuit but also being chewed up by the jets. I gave it a good yank and finally released it. I walked back to the changing room as graciously as I could even though my face was scarlet with embarrassment.
That's all for now
Stay fab
Adele