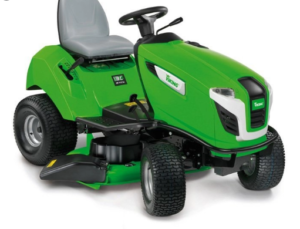 As I was driving through my village today, I spotted a man on a green mobility scooter that very much resembled a lawnmower. I smiled to myself imagining what if it actually was? And then I found this clip. The person filming the man who has adapted his mobility scooter to incorporate the lawnmower is laughing as he finds the idea hilarious.
I, in fact, find it to be ingenious. It is something that my dad would have done as he was quite the inventor in his day.
And how innovative is this triple lawnmower hack? Of course, we have robots to hoover our house and mow our lawn now. But as they say, necessity is the mother of all invention.
The Top Gear guys win the prize hands down for their mobility scooter race.
James May resembles Stephen Hawking (RIP) in his. This has to be the ultimate test. Although the clip is 7 years old.
I was curious to see how fast the fastest mobility scooter is and apparently it is 112mph and was achieved by GRIP-Das Motormagazin and driver Sven Ohler at the DEKRA Test Oval racetrack in Germany on May 25th, 2017.
Now, there's a useless bit of information for you. Unless you are the quiz master at a lock down zoom quiz and are running out of questions. There you go then. And you are most welcome.
That's all for now
Stay fab
Adele