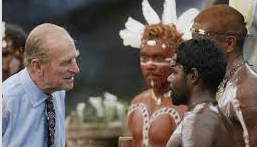 I have always been a fan of the royal family. My heart goes out to Queen Elizabeth.  There are very few marriages that survive 73 years.   Particularly when they are the world's most famous monarchy with relentless press attention.
All of the condolences and stories shared are heart-warming. My favorite story is where Prince Philip appeared to have an uncanny knack for spotting a person in a room with the most woeful of hangovers. He would approach them like an Exocet seeking missile and enjoyed watching them wilt as he attempted to engage them in conversation.
He was quite famous for his gaffes over the years as he was not without his flaws. Then again, who is? I must profess to being less than perfect myself. Although I am rather passionate about racial and gender equality.
https://www.irishexaminer.com/world/arid-40262198.html
He will also be missed for being the longest serving royal consort in British history. I appreciate that Royalty is a symbol and are not appreciated by a great majority.
Kings, Queens, Prince's and Princess's populated my childhood bedtime stories. They are part of legend and mythology. Like our famous Irish King – 'Brian Boru'. Losing a loved one is hard for any family.   It is a sad day as we have lost a great Monarch.  May Prince Philip rest in peace.
That's all for now
Stay fab
Adele