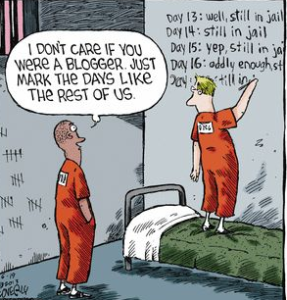 It later transpired that the owner of the villa who was a well-known banker had sacked his accountant that morning for embezzling. Subsequently the embittered accountant trotted off to the Mutawa to grass up his former employer by informing them that he was having a party that night.
It was the norm back then for the Mutawa to perform a raid on a villa or a compound once every six months or so to remind us of our privileges and their customs. However, they had never performed an operation of this scale.
When the majority of us did not turn up for work the next morning hospital staff began to get suspicious. In total we were from 5 different countries, UK, Ireland, Canada, Egypt, and Lebanon.
Consequently, all the embassies got involved. We were held for 36 hours and our bloods were taken in the evening. The tea was drugged. I did not drink it as it was too sweet and those that did were out for the count for 12 hours.
The other prisoners were offering us their crackers that they had been saving.  They could not have been kinder or nicer.  Most were from the Philippines.
I will never forget that one of the girls could barely walk with two crutches.  She said that she was brought over from the Philippines to work as a maid. It transpired that she was to be the sex slave of the married man in the house.
When she refused, he suspended her from the ceiling light fitting and broke every bone in her body by beating her with a bat.  She was then jailed for allegedly stealing from the man who had assaulted her.
I believe our incarceration was reported on Canadian CNN as there were so many different nationalities involved. We were released the following afternoon and within 2 months received a letter of apology from the Saudi government. As our bloods were clear of alcohol. Needless to say, our contracts were not renewed and we could not leave quick enough.
That's all for now
Stay fab
Adele