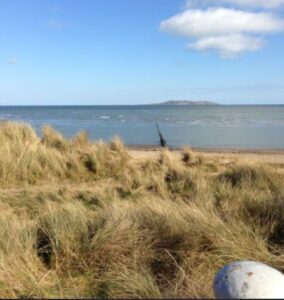 To celebrate World Ocean Day today I posted the following on Twitter. Seaze the day is also the name of one of my short stories but as I like the term so much, I felt the need to re-use it.
Seaze the Day
The sea pulses within me.
It is my frequen-sea.
I bathe in its ecsta-sea.
And exalt in its serenity.
Walking Buzz and Finn on the beach is my happy place. Collecting oyster shells is also something that I enjoy doing on my walks. They are on display on the ground and on the window sill outside my home. The shell in the picture has to be the most beautiful one that I have ever seen as the colors of bronze and gold inside the shell are so vivid.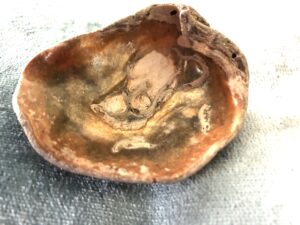 I would also like to re-visit my poem -The Abalone Sea.
The Abalone Sea
My soul wails seeking solace
From the grime and the menace
As I hear the ocean chorus
I am drawn to my bliss
The gulls call me
Beckoning to their abalone sea
Aquamarine soul energy
Clambering through the dunes joyfully
My bare feet curl on the ribs of sand
I witness the ocean wave its cresting hand
The graceful sea grass whispers to my mind
Taste the sea air, inhale, unwind.
My angst begins to unfurl
My empty shell becoming impearled
The ocean's labradorite hues become my world
As I glisten within becoming a little girl
Here is a picture of the Abalone shell from New Zealand. One of the most beautiful shells in the world.
All the best
Stay Fab
Adele