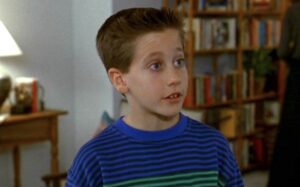 Jake Gyllenhaal is just way too cute in this picture. Remember him in Brokeback Mountain with Heath Ledger. What a movie? Two outstanding actors. Heath is such a sad loss. 
It's hard not to like Jake Gyllenhaal.  I tried and it didn't work.   His acting heritage and chops are extraordinary.  Apparently, he was only 11 years old when he appeared opposite Billy Crystal in City Slickers.
He is very much a member of a Hollywood acting dynasty.    Jake's father is a director and his mother is a producer/screenwriter.    Maggie Gyllenhaal- his sister- is also a well-known actress, Jamie Lee Curtis is his godmother and Paul Newman was his Godfather.
Finally, Gyllenhaal is godfather to Matilda Ledger, the daughter of Michelle Williams and Heath Ledger. Apart from all of that he really has no acting links in Hollywood whatsoever…….
That's all for now
Stay fab
Adele