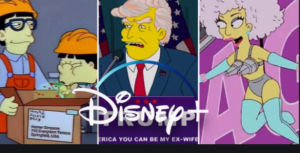 As the song 'And so this is Christmas' by John Lennon goes
And so, this is Christmas
And what have you done?
Another year over
A New one just begun
So, what have I done? Like a lot of people, not an awful lot. Just trying to stay safe and keep others safe too. I have done a lot of reflection, and self-analysis. Mindful of the phrase 'analysis leads to paralysis '.
Back in Christmas 2018, if anyone had said that the world would come to a screeching halt by the end of 2019, I am pretty sure no one would have believed them. I wonder if Nostradamus or the psychics predicted this? If anything, 'The Simpsons' seem to be the greatest predictors of the future. So far, they have predicted
Donald Trump's presidency.
Lady Gaga flying into the super bowl.
Holmstrom and Oliver Hart winning a Nobel prize in 2016 in economics.
Siegfried and Roy being attacked by their tiger.
The UK horse meat scandal.
The virtual reality game 'Farmville'.
Two Beatles fans receiving replies to their letters 50 years after sending them.
Smart watches featured in 1995.
Disney buying Fox was predicted in 1998.
US winning an Olympic medal in curling.
In 1993 the 'Osaka Flu'
Perhaps we need to look to The Simpsons for 2021?
Happy Christmas Eve and have a great day tomorrow.
Stay fab.
Adele