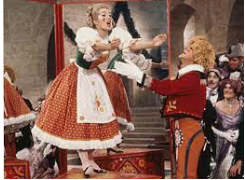 Yesterday I took a fit of dancing whilst I was cleaning my apartment.   I had forgotten how spontaneous boogying can invigorate the soul.  A few years ago, I attended a fabulous wellness day held by Alison Canavan where she extolled the virtues of a home 'Daily disco'.  I remember being impressed with the suggestion at the time and vowing to establish this daily discipline. Of course, I forgot about it.  Until yesterday.
I then decided that today was to be a song and dance day. Think 'Chitty Chitty Bang Bang' the 'Sound of Music 'or 'Oliver'.  My 3 favorite musicals.   Whilst writing I had all of my favorite musicals playing on YouTube on my TV. Every now and then I would get up and dance and enjoy a singalong.
Buzz and Finn were looking at me like I had gone loopy loo.    They weren't far off the mark.   Eventually they joined in by wagging their tails and doing their Meerkat impersonations to try and dance and get in on all of the excitement.
Whilst out walking them later on I considered doing the moon walk around my local park as inspired by my home disco. It was just a thought.   It did, however, bring a smile to my face.   I began to imagine the looks I would get moon walking my dogs around my neighborhood.
That's all for now
Stay fab
Adele