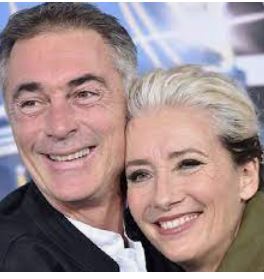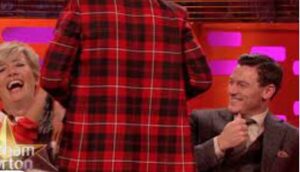 Emma Thompson fangirling over Lenny Kravitz
https://vm.tiktok.com/ZM8e5EWpK/
I seem to be on a roll here with regards to writing about my favorite female actresses. Emma Thompson is another woman who belies the Hollywood stereotype.   She can never be accused of being aloof as she is hilarious. This clip is evidence if nothing else.
She is also a wonderful advocate for female rights. I have only recently learnt that she is an author. screenwriter, comedian and producer. As well as winning the Oscar for best actress in Howard's End she also wrote the script for and starred in Sense and Sensibility.
Just in case she was not fabulous enough she received dual Academy Award nominations in 1993 for her roles in The Remains of the Day and In the Name of the Father. And in doing so became only the eighth performer in history to be nominated for two Oscars in the same year.
She is the only person in history to receive Academy Awards for both acting and writing.
Her gorgeous husband is currently strutting his stuff in Strictly come Dancing 2021.   He appears to be as funny as his wife and quite the mover also. She may well have gone home to him following examining the abs of Lenny Kravitz on Graham Norton and requested that he develop the same.   And it very much looks like he has succeeded in doing so.
All the best
Stay Fab
Adele