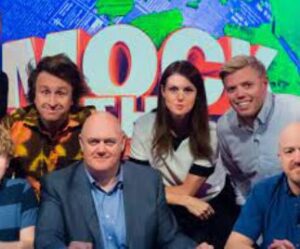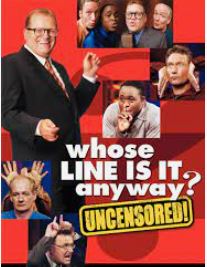 YouTube Whose Line Is It Anyway -Funny stuff compilation
I just adored this show when it was on television. This may have something to do with the fact that as a youngster I studied elocution and drama for seven years.   It was my favorite thing to do.   Being a bit of a minx as a child my mother struggled to find a sport or a hobby that would hold my interest.
She tried everything. Basketball- as I am tall, Camogie, Scouts, ballroom dancing-lasted a week- and cooking.  Nothing could hold my interest like elocution and drama.
I won a gold medal for the duologue Toad of Toad Hall. I played the toad and won a silver medal for playing the maid another time.  But my favorite thing to do every Saturday when I attended class was improvisation.  It just seemed to fire up my imagination.  Being given a word and then three minutes to design a miniature play around it was my kind of challenge.
Mock the Week seemed to copy a lot of the themes in Whose Line Is It Anyway.   I often wondered how much of it was rehearsed.  But to be honest it was still fabulous regardless.
All the best
Stay Fab
Adele