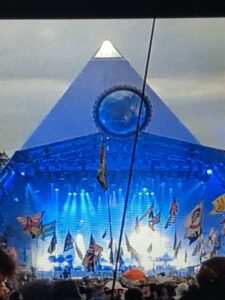 One of my Glastonbury trips was marred by an injury.  It began on a Thursday night. We went to a dance tent which was packed. The DJ was playing proper floor fillers.
Everyone went mental when 'Song 2' by Blur was played. There was moshing and pogo dancing galore.  It was very hard not to get carried away with the atmosphere (at least that's my excuse and I am sticking to it.)
'I bet you look good on the dancefloor' by The Artic Monkeys came on. Just when I thought the atmosphere could not get better it did. The vibe seriously turned up a notch.
I decided to participate in the pogo dancing. I collided with someone else and landed on my knee.  It was knackered. Severely twisted. Looking good on the dance floor was no longer an option for me as I was in a serious amount of pain.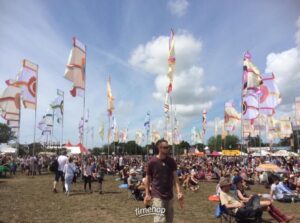 My sister and a few people helped me outside.   The reality of the situation hit me. My Glastonbury weekend was over. I was devastated.  Some passers-by asked me if I was ok and if they could help.
We got directions to the medical tent.   A taxi was booked to take me to a hospital for X Ray in Bristol. From there I lay up in a hotel in Bristol watching Glastonbury from my bed as tears rolled down my face feeling Oh so very sorry for myself.
All I could do was admonish myself for being so stupid and injuring myself.    My poor sister stayed for the festival on her own and made the most of it. Needless to say, I no longer pogo dance.
All the best
Stay fab
Adele