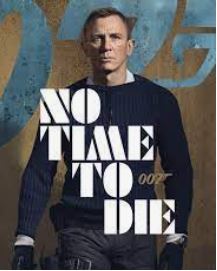 In honor of the last Bond Movie to feature the amazing Daniel Craig I felt the need to blog about its release. As well as offering some comedy clips featuring the one and only Mr. Craig being gorgeous and silly amongst a few others.
SNL James Bond Crabs
https://vm.tiktok.com/ZM8Jg3AyU/
WPA-Woeful pun alert. When I first heard of the name of the movie, I thought that it was about an overworked launderette assistant- No time to dye or a hairdresser.  The reviews have been amazing and I cannot wait to see it.
The thought of having a parody Bond movie crossed my mind and then I remembered Rowan Atkinson as Johnny English which was a massive success worldwide. And also, Our Man Flint and Get Smart. Many may say that Mike Meyers  as Austin Powers in International Man of Mystery was possibly the greatest parody of all time.
Bond Dog -This is too cute.
https://vm.tiktok.com/ZM8e5VqFQ/
My favorite clip has to be the comic relief that he did with Catherine Tate.
I must apologize for my obsession with Catherine Tate. Ah, feck it. No, I don't apologize at all. She is a pure comedic genius.
James Corden and David Beckham also hopped on the Bond bandwagon in this clip.
Everyone is trying to predict who the next Bond will be. My money is on Idris Elba, Tom Hardy or Clive Owen.
All the best
Stay Fab
Adele