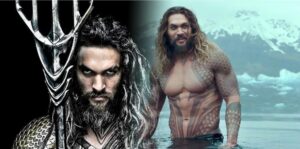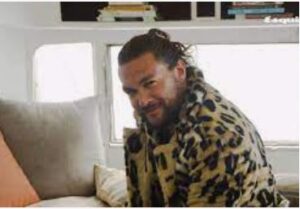 Jason Mamoa and  the scrunchie challenge
This video was taken as Jason Mamoa was doing a shoot for the magazine 'Esquire'.   He is not only famous for his ridiculous good looks as well as being the epitome of masculinity but also for his love of scrunchies.
I believe that he is without a doubt the only man on the planet that can pull of wearing his hair in ponytails. His 'Princess Leia' impersonation fails to relinquish an ounce of his alpha male masculinity.   would give anything to be his scrunchie.
The fact that he is also one of the nicest celebrities only adds to his inexplicable charm.   And as if he was not gorgeous or cool enough for you, he is also wed to the ex of Lenny Kravitz-Lisa Bonet.  He readily admits to having had a boyhood crush on her from the age of 8 following seeing her on TV and they are madly in love.
'Zoey Kravitz' is his step daughter as well as having a boy and girl with Lisa. Could he be more perfect? Does he have any flaws? I doubt it. Perhaps he could be accused of being a stereo typical Alpha He Man as he plays guitars, rides a Harley and is a superb rock climber and swimmer. Although I struggle to see it as a flaw.
All the best
Stay Fab
Adele