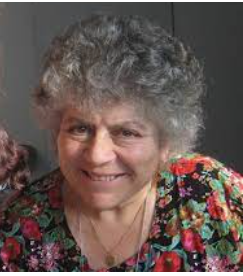 This lady cracks me up. She has singularly been the funniest guest ever on Graham Norton. Without ever trying to be.  Her eccentric and enchanting manner always disarms even the most cynical of folk. All of the stories that she has shared whenever she has been a guest are completely shocking and unashamedly rude.
Graham has shared that she is one of his favorite guests.    On two of the most infamous occasions, she was sat beside W.I.L.L.I.A.M and Matthew Perry from Friends.   Both were rendered completely speechless by her stories.  I will post them over the next few days and allow this to become a Miriam Margolyes Blogging Trilogy.
Her innocence and candor lend themselves to whatever story she is telling.   Besides being an acclaimed actress she – as the above video clip- portrays magnificent honesty.  Which is quite rare to behold in many actors these days.
The fact that she has no problem telling the world that she thinks the movie 'Mamma Mia' is woeful is just perfect. I have not seen it myself but I have heard the same thing.
My tolerance for musicals has diminished greatly since I saw 'Oliver' in the West End 20 years ago.   Every musical I have seen since has failed miserably in comparison and I no longer bother going to see them.
Anyhoo I am off to NOT watch Mamma Mia.
That's all for now
Stay fab
Adele