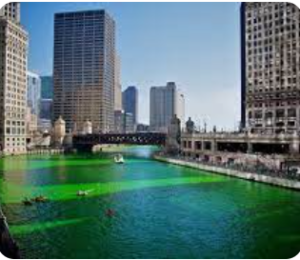 https://www.her.ie/life/470-world-landmarks-turning-green-st-patricks-day-stunning-454922
The Chicago River and the fountain in the Whitehouse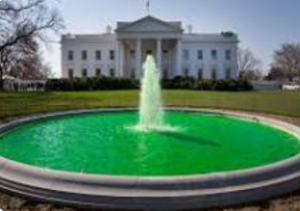 I love that over the years, famous iconic structures and places have been green-lit in honour of St.Patrick's Day. It began in Sydney in 2010 and was known as the Global Greening marketing campaign, which cost 40,000 euros at the time. Tourism Ireland wished to mark the 200 years since the governor Lachlan Macquarie celebrated the Irish in Sydney.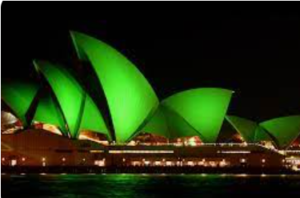 In Brazil, Archibishop Dom Orani Joao Tempesta green-lit Christ the Redeemer in thanks to the good work the Irish missionaries have done in the city over the years. The Irish have a very strong presence in Dubai, as many of the captains of industry are Irish. The CEO of the Jumeirah Group, which owns the Burj Al Arab, is from Galway and has green-lit the beautiful building every year.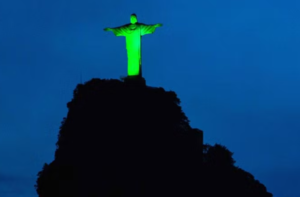 St.Patrick's Trust in Cape Town, South Africa, were honoured for the many homes they built in South Africa by green lighting Table Mountain.
This year the campaign ends due to the energy crisis but we have many years and beautiful photos to look back on.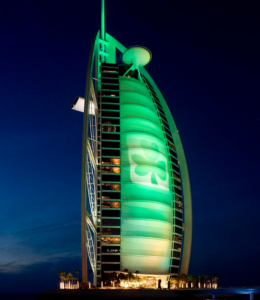 The following are some of the major structures that have been green-lit.
The Colosseum
Rio-Christ The Redeemer
Burj Al Arab
The Empire State Building
The Sydney Opera House
Disneyland Castle in Shanghai, China
Windmill in Weert, the Netherlands
The leaning tower of Pisa
The London Eye
Glasgow, Edinburgh and Cardiff also mark the occasion.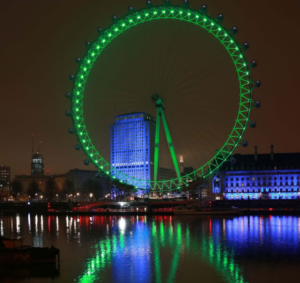 https://www.independent.ie/entertainment/festivals/st-patricks-day/buildings-around-the-world-wont-light-up-for-st-patricks-day-as-global-greening-
Have a wonderful St. Patrick's Day.
Stay fab
Adele