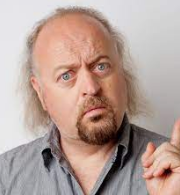 I heard one of my favorite comedians Bill Bailey tell a lovely animal rescue story.  It was when he was in Guangdong touring with his comedy show. His wife was with him and they were having a meal in a Chinese restaurant.
They noticed an owl in a cage near the kitchen.  Being the animal lover that he is, Bill noticed that the owl was looking particularly miserable. To be honest I am not sure how he could tell as owls seem to me to be quite expressionless. But he is Bill Bailey. A comedic demi God.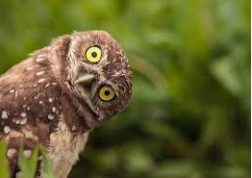 Anyhoo, twit twoo (couldn't resist) he decided that he was going to ask the owner of the restaurant if he could buy it.  When he was telling the story he mentioned that he was not even sure if the owl was going to be part of the menu, hence the owl's general demeanor.
After much haggling, eventually the owner agreed to sell the owl to Bill and his wife. They took a taxi to the nearest forest and released the bird.  He said that he got tremendous satisfaction from doing this.
Which does not surprise me as I would imagine anyone would experience great joy in releasing a bird or preventing it from ending up as a crispy owl pancake.
That's all for now
Stay fab
Adele