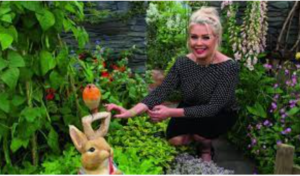 I blogged last week about Alex James who has re invented himself from being the bass guitarist in Blur to being a renowned cheese maker enthusiast.
From that I began to have a look at many other former rock stars who changed their careers. I must say it has been one of my favorite blog research projects ever.  Obviously (as always) I had to go one further and then re imagine alternate  possible businesses for current bands if they ever felt like diversifying.
Here are the names of band members who have gone on to explore other careers. Followed by joke jobs.
Prof Brian Cox-ex D Ream keyboard
Sultans of Ping-Dr.Niall 'O Flaherty. Lecturer in political history at Kings College London
Kim Wilde- Gardener
The Supremes- Cindy Birdsong became a nurse
Midnight Oil (one of my favorite bands of yore) Peter Garrett went into politics.
The Doobie Brothers- Jeff Baxter (Skunk) became a missile defense expert.
Imagined jobs for current band members
Smashing Pumpkins-Organic Farmer
REM-Narcolepsy Consultant
Boomtown Rats-Pest control
AC/DC-Electrician
Blur-Optometrist
The Animals-A vet
Big Country-Geography teacher
The Cardigans- Sheep farmer
The Coral-Scuba diving school
Interpol-Private Detective Agency
B52's-Pilot
Ash-Fireman
Panic at the Disco- Event Management
Midnight Oil- North Sea rig engineer
The Avalanches – Heli Skiing Pilot
The Who-Dementia Care Awareness Campaigner
Pearl Jam- Oyster farmer
Massive Attack-Cardiologist
The Flaming Lips-Aesthetic medicine
Motorhead-Vintage Mechanic
New Order-Teacher
10,000 Maniacs-Psychologist
The Grateful Dead-Funeral Director
The Velvet Underground-Fashion designer
ELO – The Electric Light Orchestra – Electrician
Thin Lizzy – Dietician
Red Hot Chili Peppers – Chef
Mamas and Papas-Adoption Agency
T-Rex-  Paleontologist
Emotional Fish – Salmon farming
The Doors-House Security
Talking Heads-PR and Communication Agency
The Cars- VIP Transport
Blondie-Hairdresser
Deep Purple- Online sex toys
All the best
Stay fab
Adele