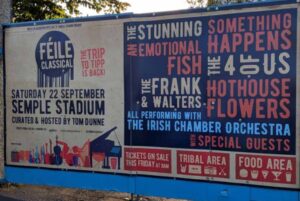 A friend got last minute tickets to see Feile Classical in the 3Arena.  It was fab.   I had gone to the reunion in 2018 having never been to the famous festival throughout the 90's. I was working in London and Saudi Arabia at the time. The Cranberries and INXS were some of the headliners in the early days. The 2018 reunion had the RTE Orchestra as did the concert at the 3Arena.
Crowd favorites Frank and Walters kicked off the evening, followed by Women In Harmony, The Pale, Emotional Fish (Jerry Fish looking like the coolest man on the planet which he is in my eyes), Something happens. Hothouse Flowers and The Four of Us.  It was truly an awesome evening.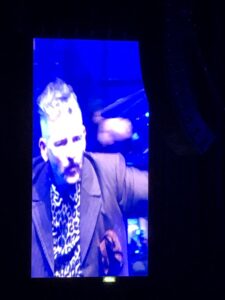 It brought back such lovely memories of when I went to the reunion in 2018, especially our accommodation.   That year myself and a friend had been to Electric Picnic and treated ourselves to a yurt for the first time.
It was worth the spend as there was lots of room to stand up, extra bedding and being in The Pink Moon camping site had many other perks. The showers were fab complete with hairstyling tents next door. And the restaurant and bar were also a lovely addition.
For the Feile 2018 reunion we went to the other extreme and booked a 'Kartent '. It is essentially a cardboard dog kennel like structure which has been proven to stand up to extreme weather as indicated in this YouTube video.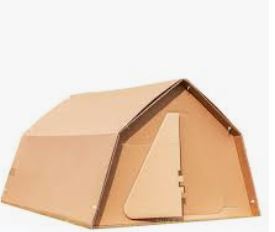 It was very comfortable as the cardboard structure was as complete as a cardboard box with cardboard underneath. Perhaps it was a little tight but for the price we paid it was great.
Being 100% recyclable, it is possibly one of the most innovative eco ideas. They are also a wonderful solution for the homeless.  I shall be booking one the next time I am at a festival.
All the best
Stay Fab
Adele