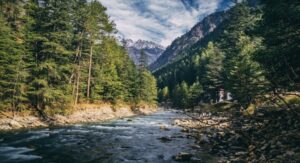 Why are there so many songs about rivers? Songwriters and singers never seem to get enough of going down to the river. They are either crossing the river holding it back. And even pissing in the river (Patti Smith) See list below
Springsteen – The River
Talking heads- Take me to the river
Ella Henderson-Ghost River
Andy Williams-Moon River
Boney M – The Rivers of Babylon
UB40- Many Rivers to cross
Al Green – Take me to the river
Justin Timberlake – Cry me a River
James Bay – Hold back the river
Neil Young – Down by the River
Jimmy Cliff – Many Rivers to cross
And of course, my favorite
Patti Smith – Pissing in a river
https://www.youtube.com/watch?v=XhDJZm_HyXY
(Who knew? not me, that's for sure) – It's available to buy on Amazon for anyone who is interested.
Just because all of these artists seem to have a river at the end of their garden does not necessarily mean that the rest of us mere mortals have the same luxury.
Anyhoo I am off to fix the lock on my canal. No one writes about them, do they?
Have a great day.
Stay fab.
Adele