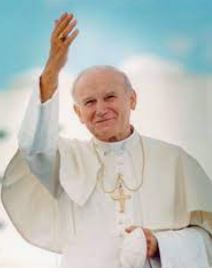 When I heard that Sean Lock had passed away, I dropped a few tears.  Like many millions of others, I adored him.  His wry, surreal and dry sense of humor will be sorely missed.
http://adeleleahy.ie/sean-lock/
What can I say? Finn at his glorious best.   Post groom doing his poo roll in the park with such zeal and fervor that I could only describe it as a doggiegasm. Trying to stop him was an unsuccessful endeavor.
http://adeleleahy.ie/doggiegasm/
Every time I go to Malahide beach with Buzz and Finn, I think of the shit sand artist. Possibly a new Banksy in the making? Who knows?
http://adeleleahy.ie/beach-mystery/
4.This true story of survival is hard to believe. A young boy at sea for thirteen hours in County Kerry saved by a pod of dolphins.
http://adeleleahy.ie/dolphin-pod-save-frostbit-boy/
I enjoyed recalling my wild and heady youthful days of headshaking. And passing the chalice onto my sister by teaching her my technique.
http://adeleleahy.ie/black-betty-by-ram-jam/
6.Where is the baby that appeared on the front cover of Nirvana's Nevermind album now? And do you care ? Probably not…………
http://adeleleahy.ie/nirvana-smells-like-a-dodgy-lawsuit/
My number is up. I have been reported to the Canine Federation of Ireland for unequal cuddling by Buzz and Finn. Lesson has been learnt.
http://adeleleahy.ie/the-canine-union-and-federation-of-ireland/
What a program? What a talent? Phoebe Waller Bridge is a genius. The opening scene of Fleabag is possibly my favorite scene ever.
9.It was a slow day and I decided to create alternative lyrics to this song.
http://adeleleahy.ie/muse-and-vampire-weekend-part-2-2-of-3/
Yay. My short story about a very very very naughty nun will be published in Thi Wurd magazine in February 2022.  Inspired by Fleabag.
http://adeleleahy.ie/flashing-pope/
All the best
Stay Fab
Adele